The Cheriton Players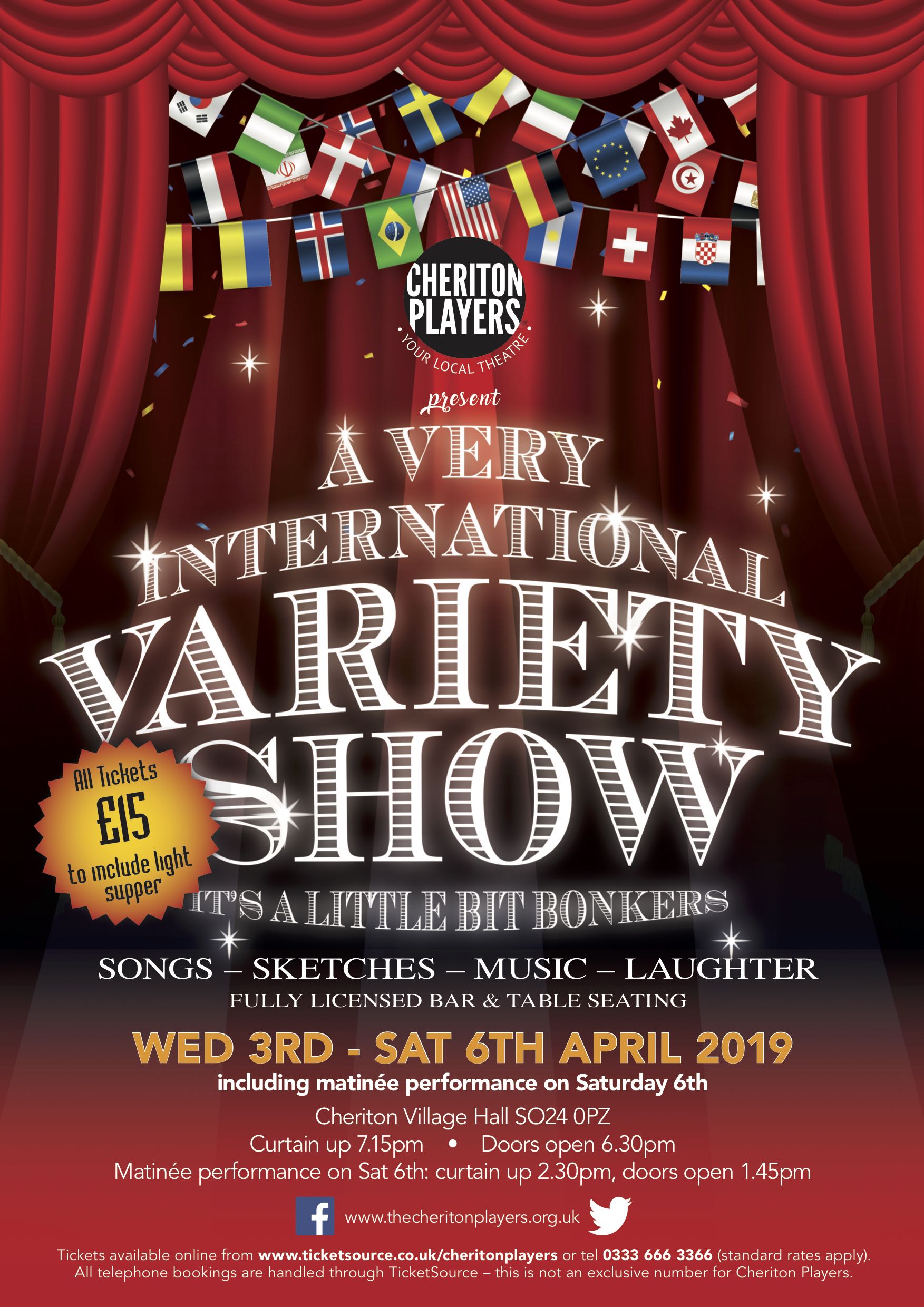 April 2019 - April 2019
A Very International Variety Show – It's a Little Bit Bonkers!
BY&nbsp(various authors)
Carrying on from The Even Greater Cheriton Variety Show in 2017 with its mix of songs from shows, sketches, melodramas and guest appearances, Claire Smith and Tracey Anderson are putting together the next show with a very international theme. As the run will be just a week or so after Brexit, we thought it was important to wave the international flag (several in fact) and lighten the doom and gloom that has been a feature of the past two years in British politics! Tickets will be on sale from 1st January through our website and normal box office.
BUY TICKETS