October 15, 2021
Murder Weapon back on track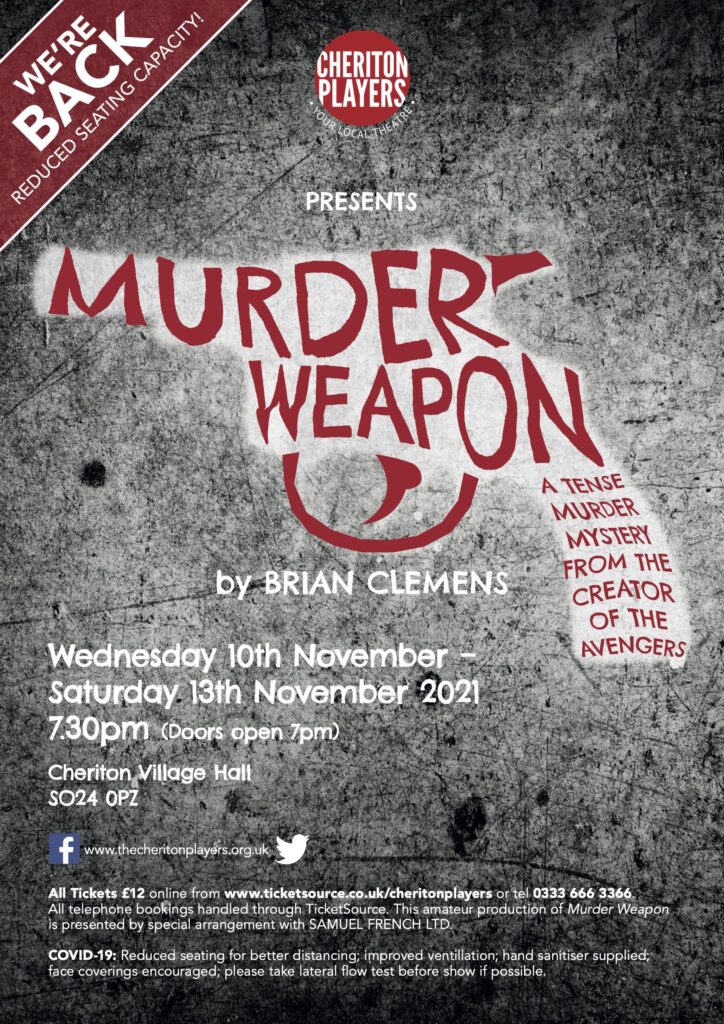 After what seems a decade (bit will be the best part of two years in fact), Cheriton Players will be back on stage in just under a month's time, performing the much-delayed production of Murder Weapon by Brian Clemens, originally scheduled for May 2020.
With almost the same cast (there has been one change from the original line-up and we welcome Glynn Williams back for another appearance), director Angela Ledsham has been rehearsing her team since September and reports that it's going well and should prove to be a cracking poduction.
Tickets are also selling well – in the interests of COVID safety we have reduced the number of seats from 80 to 60 for this show – and in fact there are only a handful of seats left for the last night at time of writing, so if you haven't booked yours yet, you will need to hurry!
Book tickets at our normal box office, Ticketsource. We look forward to welcoming you back!