November 16, 2021
Lady Windermere's Fan – readers needed
We intend to hold an informal play reading of Lady Windermere's Fan (by Oscar Wilde) on Friday 3rd December.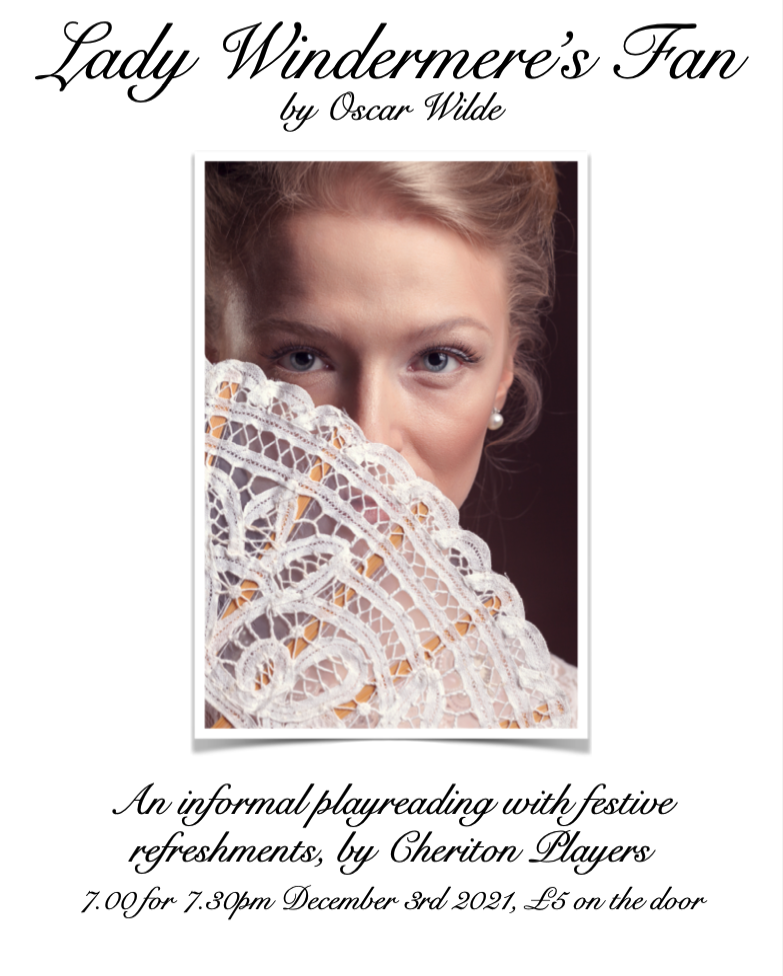 During lockdown periods we had several online play readings, the kind we would normally only have when reading a play we would like to do to see how it sounds. It was very popular, so we thought we'd carry on, but in our usual theatre environment.
Pauline Cornter, who is producing and organising the evening, says: "If you would like to come along and either read or just listen please could you let me know (details below) so that we have an idea of numbers attending for catering and planning purposes. An early response would be appreciated".
Wine and mince pies will be served from 7pm and from 7.30 we will begin to read this popular Oscar Wilde play.
Tickets are £5, to include a glass of wine or soft drink and mince pies, payable at the door. Please feel free to bring a guest.
Contact: Pauline Cornter
Email: cornter@btinternet.com
Mobile: 07568 375985