May 20, 2015
THIRD WEEK HOTTING UP!
Things are hotting up! Cast and crew of Third Week in August are getting all hot under the collar getting our next show in tip-top shape for you.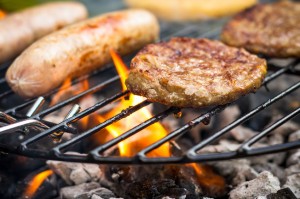 The barbecue is lit (yes, three weeks ahead – Neville takes that long to spread the flames properly) and the caravans will be in place in a few days time. Get your tickets now (Friday night is sold out except for one solitary ticket).
If you haven't received your newsletter, take a look here.