July 18, 2018
Readings and auditions for Fallen Angels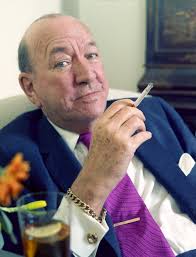 Fallen Angels
is our next play, to be directed by Richard Perkins. Performances will be from 21 to 24 November 2018
The play, which was first performed in 1925, involves two wives admitting to premarital sex and contemplating adultery, which originally met with hostility from the office of the official theatre censor, the Lord Chamberlain, and the necessary licence was granted only after the personal intervention of the Chamberlain.
Coward at his best, this is a delightful comedy and we hope you will enjoy seeing it. If you are interested in auditioning (and you are very welcome), the parts are as follows:
○ Julia (married to Fred)
○ Jane (married to Willy)
○ Saunders (a Jeeves type maid any age, she should be able to play a short tune on the piano)
○ Maurice (a dashing Frenchman)
The main parts are Julia, Jane & Saunders. Maurice only appears in the final scene.
The first read-through will be on Tuesday 24 July at 7.30pm and the second read-through/audition is on Monday 30 July at 7.30pm, both in Cheriton Village Hall SO24 0PZ.
If you are interested in an acting part, or you would like to get involved backstage (costumes and makeup will be particularly important) please come along. If you would like to take part but you can't make either evening, please let us know.
Rehearsals (starting early September) will mostly be at 7.30pm on Mondays and Wednesdays in the Village Hall, although extra rehearsals will happen in performance week.
Tickets will be on sale from 1st September 2018.