August 21, 2020
A Fete Worse Than Death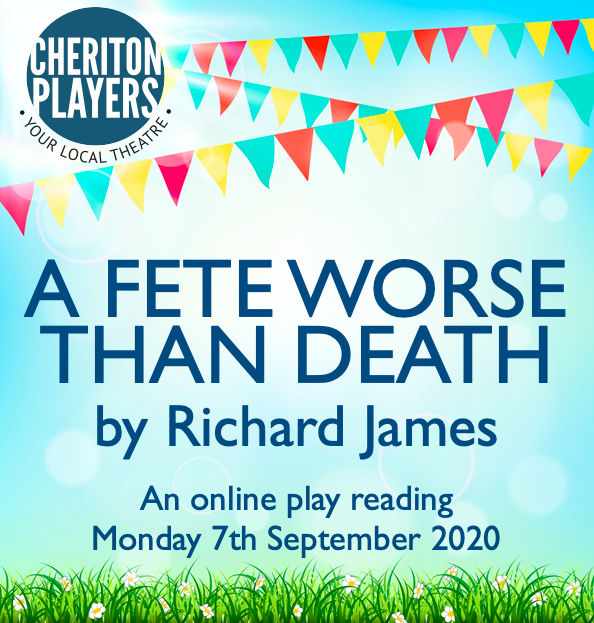 Imagine the scene: Actor Ray Martin is opening the village fete, playing on his fame as TV's Inspector Brady. Little does he know that ambition, infidelity and marrow envy will lead to murder, and he'll be left to solve the murder – without a script!
A Fete Worse Than Death, by Richard James, is the second in our series of 'just for fun' online play readings and to see how a play might read for future consideration as a full production. If you would like to take part you will be most welcome – we have already had a few people register their interest in reading. To do this, please let us know by Tuesday 1st September latest by emailing Marilyn Weston, who is once again hosting the event. She will need your email address to send you a script and to invite you to the Zoom call. We obviously want to include as many people as possible but to keep it manageable we are restricting numbers to 20 on a first come, first served basis. You do not have to be a paid up member of Cheriton Players to take part as this is not a production and there is no fee payable. If you would just like to attend but not read, you are still welcome to come and sit in. Our thanks to Richard James for allowing us to read this very funny play online.
We will 'meet' at 7pm and start reading asap after intros and explanations. This is a full length play so please allow a good two hours for the reading if you want to stay for the whole thing. We look forward to hearing from you!