January 29, 2021
A double bill is on its way…
… to a radio near you. We are delighted to say that, following the success of our festive themed radio production of Let Nothing You Dismay in December, we are busy again putting together a double bill of short comedy sketches by Jonathan Edgington.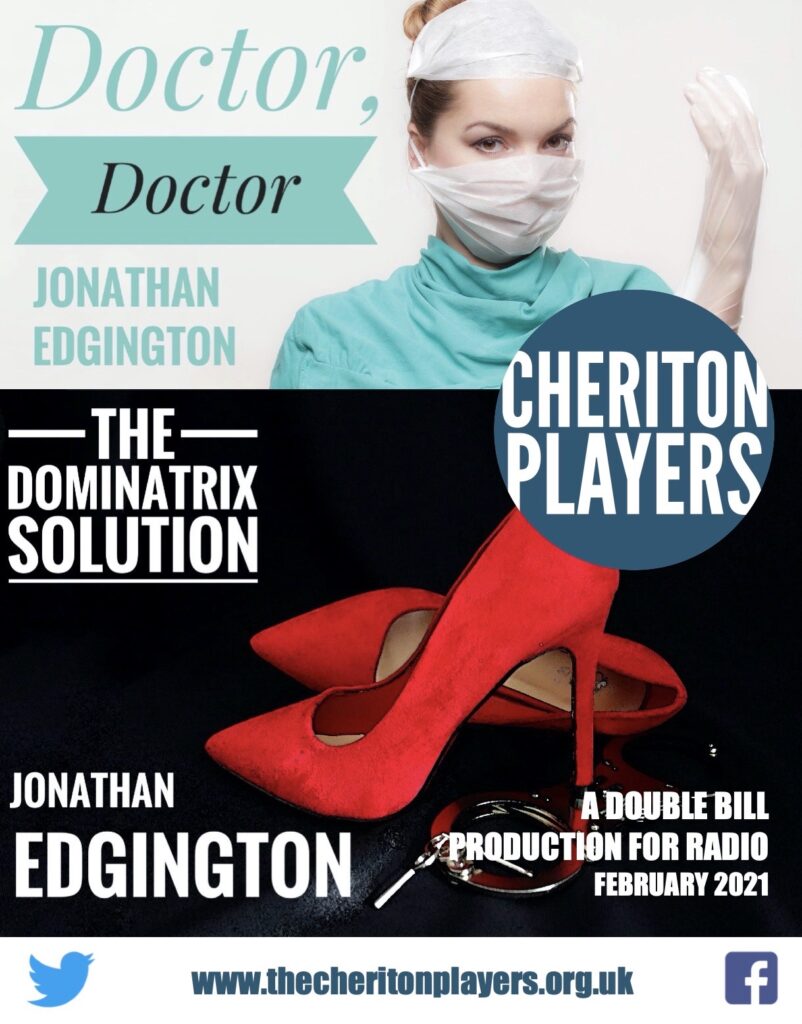 Doctor, Doctor and The Dominatrix Solution are two hilarious pieces with adult themes but, as Kenny Everett would have said, "in the best possible taste"!
Casting is as follows:
Doctor Doctor
Man: Glynn Williams
Woman: Ali Carter
The Dominatrix Solution
George: David Baldwin
Kim: Jenni Watson
Laura: Helen Gard
Mavis: Helena Gomm
Sound engineer: Charlie Hellard
Co-directors: David Cradduck/Jonathan Edgington
More details on our Production Page. These sketches will be presented as a double bill on Sunday 28th February on our YouTube and SoundCloud channels and will be live indefinitely thereafter.